To perform their tricky job, speed cameras sometimes resort to camouflage... The pictures are telling. Should you have more recent pictures of hidden speed camera traps please forward them to us!
Any new pictures of the same situation? Please send them to us!
Garbage speed camera in Canada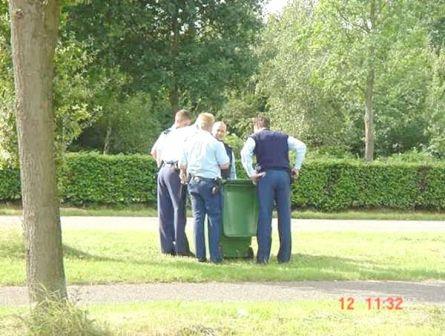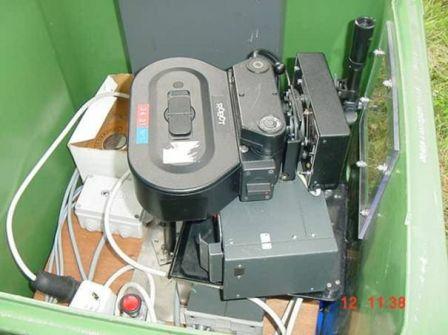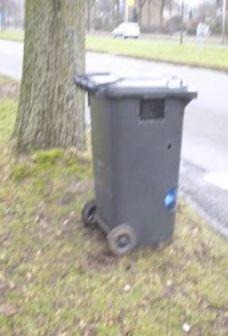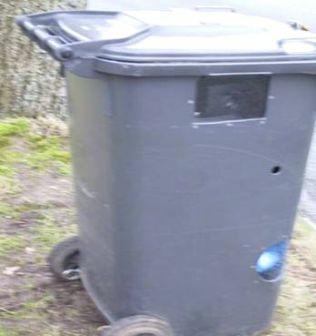 The police officers in this pleasant neighbourhood are inspecting their new trap : a garbage speed camera.
Garbage speed camera in Germany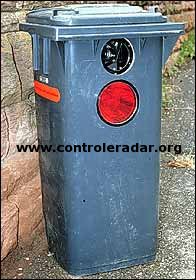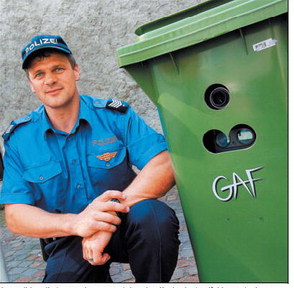 Different speed camera models, same shit.
Motorists beware : german garbage bins are known speed cameras!
Garbage speed camera in Australia
No pictures available of the Australian ones, but check out what the South Australian Government says about the new garbage speed radars :
Acting Transport Minister Paul Holloway says police and Transport SA will begin trialling the wheelie bin cameras in locations where it is too dangerous to mount a speed camera in a car.

Mr Holloway says the State Government's aim is to reduce the road toll.

"We do have a particularly poor record and we were the worst of all the states when this Government came to office," he said.

"We do need to continue to work and look, this new trial of putting a camera in a wheelie bin is just one way in which we can add to the armoury of police."

Swiss speed cameras
Swiss, land of peace, where peace cameras, er, speed cameras are painted in the colors of the national amblems... Cows and cheese!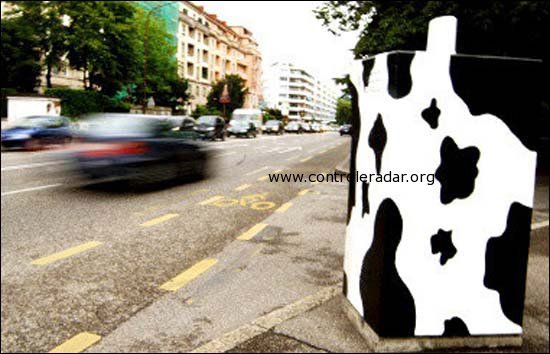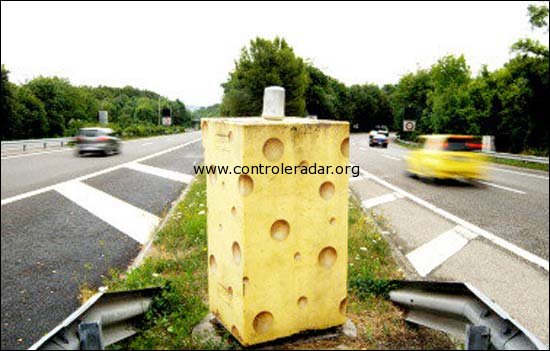 Now, those are beautiful speed cameras :)