To associate a speed camera with funny pictures seems a bit un-natural. Unless you enjoy receiving fines? Not so! Some speed cameras, or speed radars, can provide some very funny pictures. Proof right below.
At least his license plate is not visible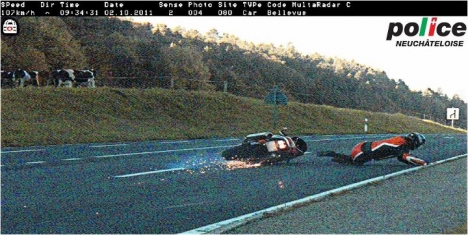 Or is it? This speed camera is located in Neuchâtel Switzerland. The biker certainly tried to slow down in an urgent manner... losing control in the process. Not funny at all for the guy. Hopefully survived and without injuries (anyone knows?). But years later, that photo is funny, in a way. Be carefull out there.
A flying duck caught speeding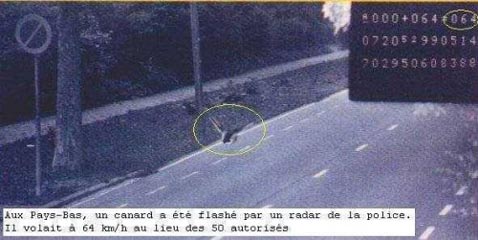 The picture is not crystal clear but it shows a duck that got caught speeding... It was flying at 64 km/h in a 50 km/h zone. This happened in Holland, is this the flying dutchman?
Behinds on a camera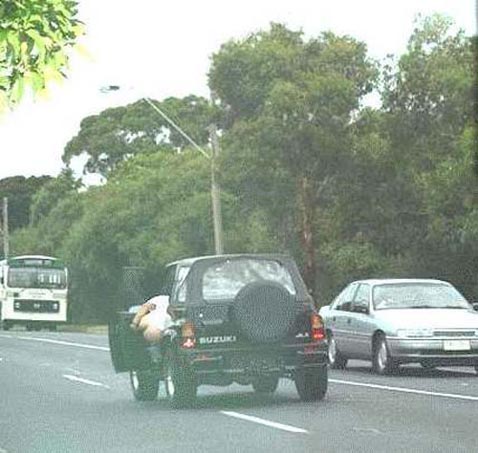 Is this picture even real? Can one really drive (over the limit) with one's bottom halfway out of the car? I am sceptical. But man, it must have been fun either staging or just making that picture.
Fingers... middle ones to be precise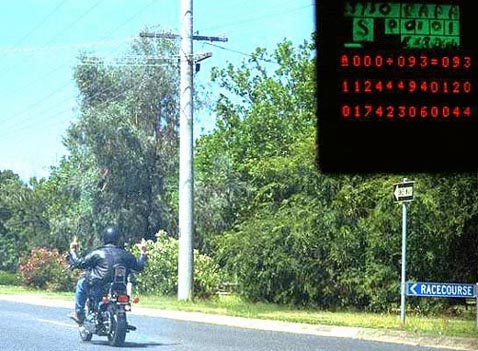 One can say this is easier to stage than the behind photo above. Well those guys expected to get flashed did they not? Those guys (picture above and pictures below) apparently did find it pleasant and funny to get their picture taken by a speed camera.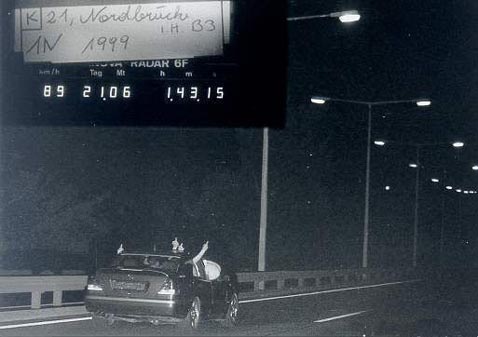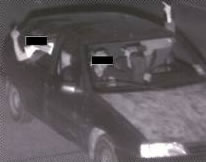 Hidden registration: cannot get caught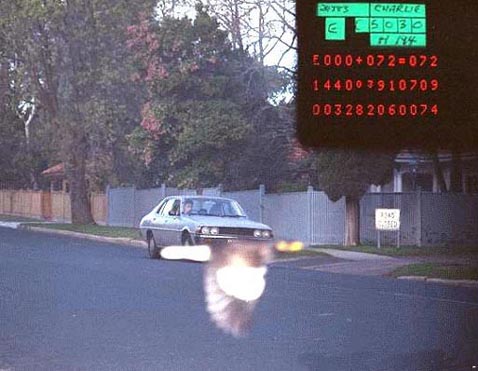 This driver was absolutely lucky that day. A one in a million chance. The radar was fooled. Funny.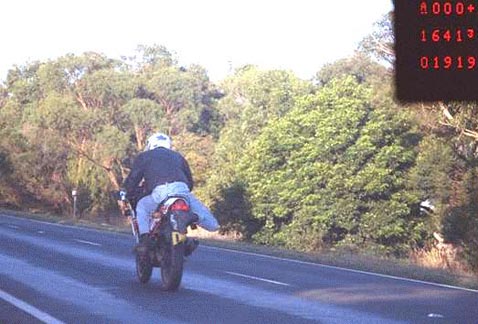 Lovely, with style. Bikers have this kind of attitude.
Some more gems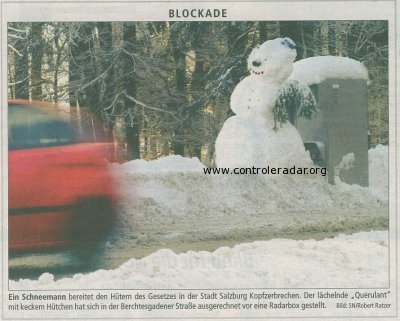 Funny picture taken in Germany, of a rather big snowman ideally positionned right in front of a speed camera. Can only work in winter.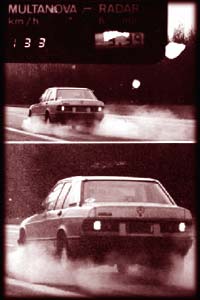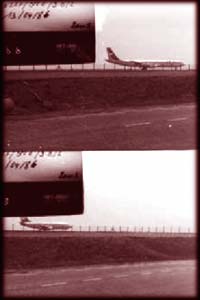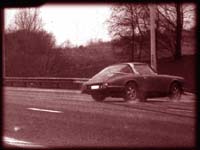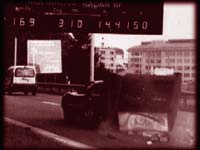 Italy. Those pictures are quite old, cars with all tires scratching, or worse, after getting caught speeding. Too late! Like, often, right after a speed radar, there are braking marks on the road. Should have braked way before!
Also, looks like a plane landing or taking off was caught speeding as well. Do you know at which speed your average airplane like an airbus A320 takes off or land? Answer at the bottom of this article.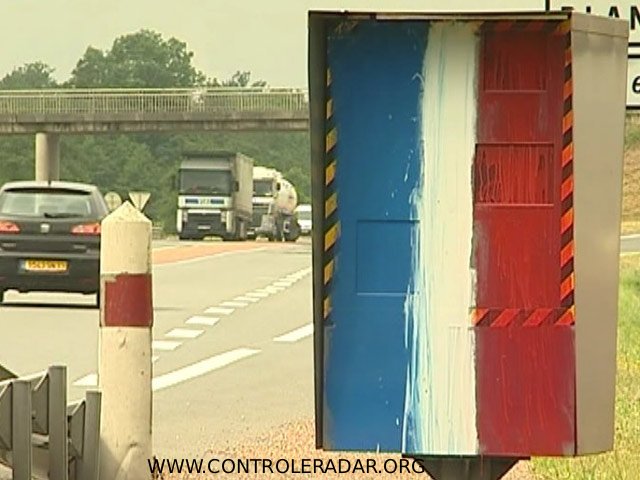 Out of the hundreds of destroyed speed cameras in France, this one stands out, being painted in the country's colours... Painter was not Picasso.

How about that A320 question? Give or take 15 knots, landing or take off speed is in the 140 knots, so between 240-300 km/h, depending on weight, wind, runway length, and aircraft configuration. Just to give you an idea.

To conclude about those funny speed cameras photos, did you like them? Did you actually find them to be funny? Let us know! Share them! And if you have suggestion for other funny speed camera pictures, let us know through our contact email or via comments. Thank you for your visit :)