There are currently more than five generations in service, plus some advanced speed cameras installed on-board police patrol cars.
Newer generations
No picture yet, but you can't miss them. Tall masts with black and yellow stripes. They can catch lorries/trucks.
Third generation speed cameras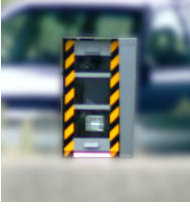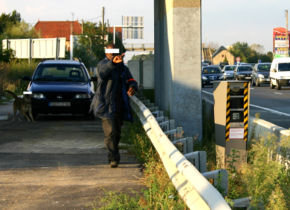 The last generation, much smaller in size. Just a few in service as of february 07.
Second generation speed cameras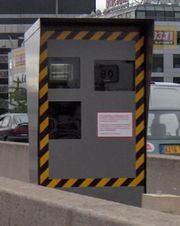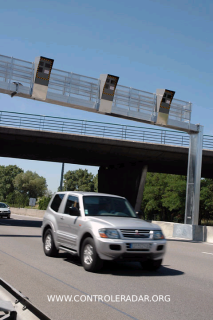 The main model in service.
First generation speed cameras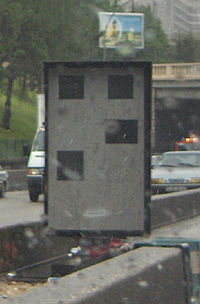 The first model, being phased out for more advanced models.
Ahead of the speed cameras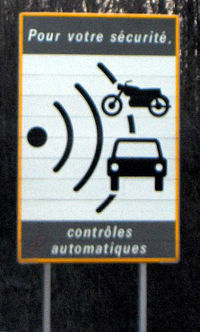 From 300 to 600 meters ahead of an automatic camera, you will find this sign.
On board speed cameras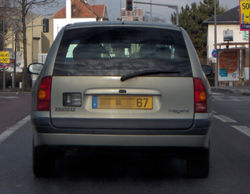 Speed camera in the trunk of the car.
Some of those photos are protected by the GFDL licence and the CC-BY-SA licence. Céréales killer is one of the photographer.