Driving restrictions due to COVID in France
The current restrictions are not related to driving. There are restricted to either distance from your house, time of day, or reason for being out. Being on foot, in a car, metro, plane or spaceplane makes no difference.

The restriction measures currently in force (April 2021) are the distance from home. Limited to 30 kilometres, unless you are to or from work, or unless, you are on a long-distance transit. So you guys, coming in from the UK, or the Netherlands, Germany, etc, you can transit through the country. Driving to your house or rental place in the Dordogne, or driving all the way to Spain. Better to have a PCR test result (72 hours old max) ready for border crossings (into France, later into Spain).
Not respecting the covid restrictions and getting caught
What if you don't have all the relevant paperwork, or the cop that controls you (very few controls in place) decides to be an @ss? Well at worse you risk receiving a 135€ fine. So no big deal. You can drive through the country, so should not have problems in case of control, and worst case scenario is really no big deal. Enjoy the trip and holidays. And by the way, roads and higways are unusually jam-free these last months...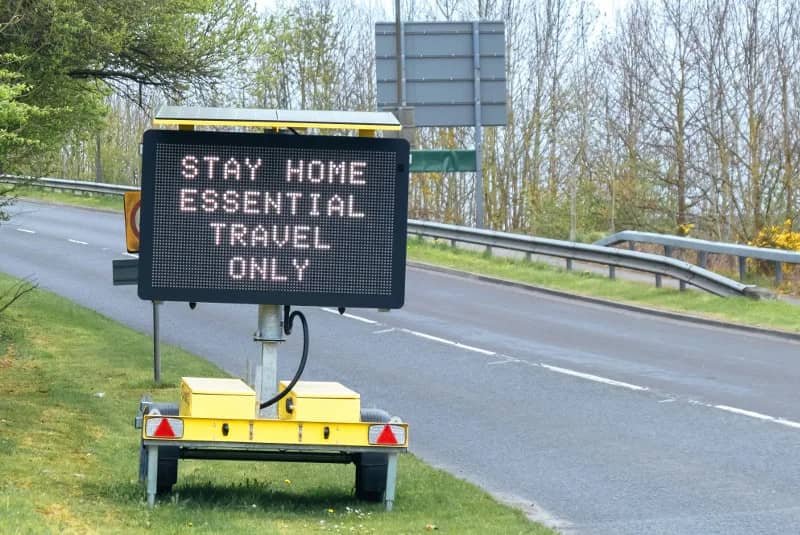 Stay home and essential travel is so 2020. We are getting vaccinated. We have anti-bodies. The sun is shining over France and Europe. Get out, come enjoy the beaches, mountains, people, food and general feeling of holidays and travelling! You will be more than welcome.