You are herePhotos of french speed cameras
Photos of french speed cameras
---
There are currently 3 generations in service, plus some advanced speed cameras installed on-board police patrol cars.
Third generation speed cameras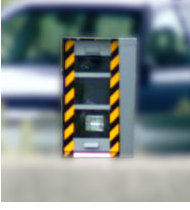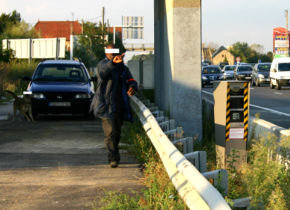 The last generation, much smaller in size. Just a few in service as of february 07.
Second generation speed cameras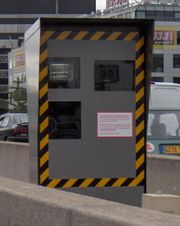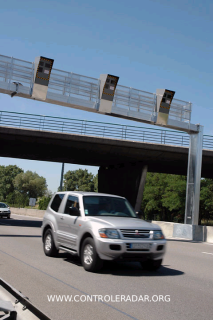 The main model in service.
First generation speed cameras
The first model, being phased out for more advanced models.
Before the speed cameras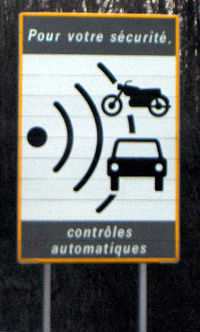 From 300 to 600 meters ahead of an automatic camera, you will find this sign.
On board speed cameras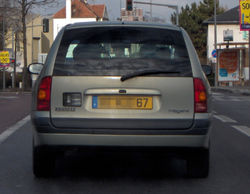 Speed camera in the trunk of the car.
Some of those photos are protected by the GFDL licence and the CC-BY-SA licence. Céréales killer is one of the photographer.
More funny pictures : Destroyed speed cameras - Funny radar pics - Hidden speed cameras - Burning Gatso (UK)