---
Everyday, new speed traps are being set up in France... You think you are immune to them with your foreign car? Think again. The legislation is about to change, and anyway big speed offenses may put you into the hot spot. Why take the risk? Get educated about the basics of the speed cameras network in France and avoid having your picture taken and recorded in the database. Saving yourself from potential troubles and worries is worth the five minutes you need to read the information on this speed radar website and check the location of the speed cameras on your itinerary.
Appart from the speed cameras location, check out :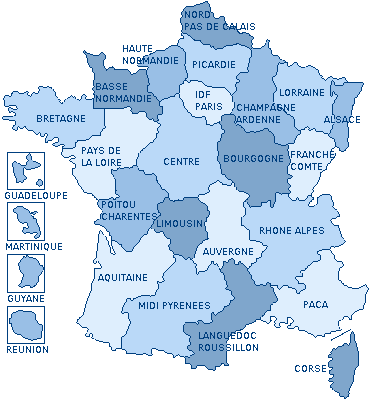 Click on an area of the map to see the speed cameras locations.
Driving in France is not really different from driving in most other countries. French drivers may be a bit more law-abiding than drivers from southern Europe, and a bit less than drivers from northern Europe, but overall, there is no big difference. Except of course for you people coming from the UK (or Australia etc), as the driving usually takes place on the right part of the road!
It all comes to where the car is registered. If you drive a french registered car, yours, a friend's, a lender's, the owner will receive a fine, and probably get back to you.
Still not concerned? Not so sure. As of now, only two country (Luxembourg and Switzerland) have agreed to share their car registration database with France. But as European police forces cooperate more and more, new countries are likely to join forces in that field. Besides, if arrested for routine checks by the police or gendarmerie, previous recorded infractions might turn up on the officers' computer. What's more, overspeeding by more than 50km/h is considered a big deal, and will bring you trouble anyway.